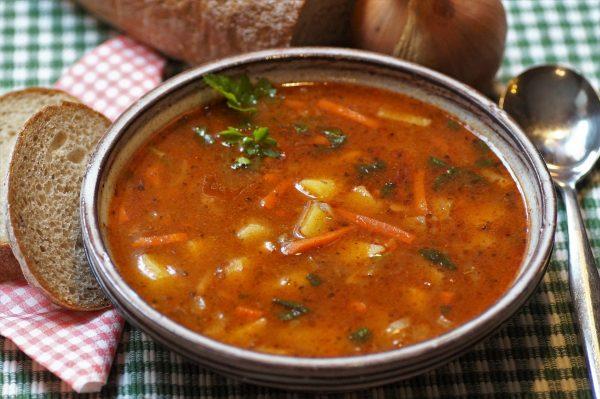 "Once when Jacob was cooking some stew, Esau came in from the open country, famished. He said to Jacob, "Quick, let me have some of that red stew! I'm famished!" Jacob replied, "First sell me your birthright." "Look, I am about to die," Esau said. "What good is the birthright to me?" But Jacob said, "Swear to me first." So he swore an oath to him, selling his birthright to Jacob. Then Jacob gave Esau some bread and some lentil stew. He ate and drank, and then got up and left. So Esau despised his birthright." Genesis‬ ‭25:29-34‬ ‭NIV‬‬
During this time period, the birthright was the oldest son's right to inherit his father's possessions and authority. That's a pretty big deal! In reading this at first, it's hard to understand how Esau could sell his birthright for stew. Was he really that hungry? Even if he was, how could he trade something of such high value for temporary satisfaction? After all, in a few hours he would be hungry all over again! Then it hit me—don't judge him too hard, we have all been Esau at some point. I know, right? Ouch!
Ephesians 1:13-14 says "And you also were included in Christ when you heard the message of truth, the gospel of your salvation. When you believed, you were marked in him with a seal, the promised Holy Spirit, who is a deposit guaranteeing our inheritance until the redemption of those who are God's possession—to the praise of his glory." Wait, so the Holy Spirit was sent to us as God's deposit on earth, guaranteeing our inheritance? How do we know if we have the seal? That's where I want to park for today's reflection.
We've all heard the expression, "you'll know a tree by its fruit." Same for the seal of the Holy Spirit. "But the fruit of the Spirit is love, joy, peace, forbearance, kindness, goodness, faithfulness, gentleness and self-control. Against such things there is no law" (Galatians 5:22-23 NIV). Evidence of this fruit in our lives is our seal of the Holy Spirit, our earthly inheritance.
Let's be honest, though, it's easy to trade these when we're hungry! How many times have you traded your peace to date someone because you're hungry for marriage? Or traded your faithfulness because you're hungry for a larger salary? What about trading your joy because you're hungry for the life someone else is posting on Instagram? We are more like Esau than we think.
Hunger produces a sense of urgency that makes us overlook the value of things. It makes us say "what good is the birthright to me." What good is peace, if I have to be alone and watch everyone else have a Valentine? What good is joy, if it doesn't give me anything exciting to post about? And we trade our God-given inheritance for temporary satiation. I believe this is why Jesus said, "I am the bread of life. Whoever comes to me will never go hungry, and whoever believes in me will never be thirsty" (John 6:35 NIV). If we would just go to Jesus with our desires, with our hunger, His word will satisfy us. His very presence will quench our thirst.
Can you identify the Esau in you? What are you hungry for? Before you trade your inheritance, will you trust God's word? Jesus said if we come to Him, we will NEVER be hungry. Never? That's a definite word. Do you believe Him?
Xoxo