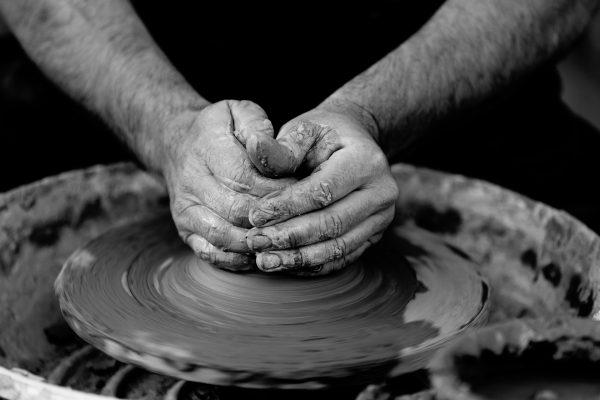 "The word which came to Jeremiah from the Lord, saying: "Arise and go down to the potter's house, and there I will cause you to hear My words." Then I went down to the potter's house, and there he was, making something at the wheel. And the vessel that he made of clay was marred in the hand of the potter; so he made it again into another vessel, as it seemed good to the potter to make."
‭‭Jeremiah‬ ‭18:1-4‬ ‭NKJV‬‬
"Yet you, Lord, are our Father. We are the clay, you are the potter; we are all the work of your hand."
‭‭Isaiah‬ ‭64:8‬ ‭NIV‬‬
"And the vessel that he made of clay was marred in the hand of the potter." Have you been marred by things in life? The Bible does not tell us how the vessel was marred. It just says that it was.
Things happen in life that there are no explanations for. I know we like to reason everything through, and have someone to blame or pinpoint when things change. The truth is, though, sometimes things just happen.
We can try our absolute best, and still get divorced. We can raise our children in church, and still have to sit at their arraignment. We can fast to keep our house, and still have it foreclosed. Stop trying to understand what just happens.
The vessel got damaged in the process.
But the text says, "so…" The so leaves a decision. It's God's choice as the potter. We are His clay. And guess what? He never takes His hand off of the wheel! The Bible says, "so He made it again into another vessel." This is redemption! It's how we are transformed!
God made me again another! I look like me, but I'm not me. The woman at the well was the same, but another. The woman with the issue of blood was the same, but another. Saul was the same, but became another–Paul!
None of us can change what happens in the process of being on the wheel. I know it hurts. I know you feel forever marred. But the potter is waiting to make you again another.
Will you let Him?
Xoxo