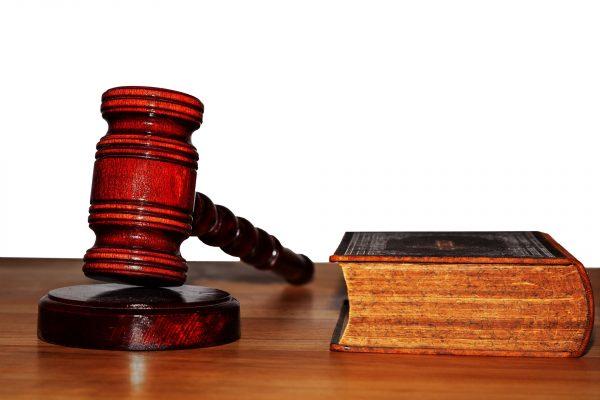 "Brothers and sisters, if someone is caught in a sin, you who live by the Spirit should restore that person gently. But watch yourselves, or you also may be tempted. See what large letters I use as I write to you with my own hand! Those who want to impress people by means of the flesh are trying to compel you to be circumcised. The only reason they do this is to avoid being persecuted for the cross of Christ. Not even those who are circumcised keep the law, yet they want you to be circumcised that they may boast about your circumcision in the flesh. May I never boast except in the cross of our Lord Jesus Christ, through which the world has been crucified to me, and I to the world. Neither circumcision nor uncircumcision means anything; what counts is the new creation. Peace and mercy to all who follow this rule—to the Israel of God."
‭‭Galatians‬ ‭6:1, 11-16‬ ‭NIV‬‬
To help put this text into context, this is the Apostle Paul writing to those in Galatia. It comes at a time when the Jewish coverts were trying to force the Gentiles to be circumcised because they were being saved. You ever felt pressure to prove you're saved?
I was talking with an old friend the other day, and I asked him why he had not joined the Lenten community. He said, "I don't really do communal prayer." I said, "what is that?" He said, "exactly what you're doing with a community. People judge where you are in your walk too much, so I pray alone." My first instinct was to respond with a long message of encouragement, explanations on the importance of being surrounded by other believers, offer myself as a prayer partner, and challenge him to change perspectives and not view correction as judgment; However, I simply responded, "if you're being judged by believers, you're not surrounded by the right ones." He "loved" the message, but it has plagued me ever since.
What made me change my response was sadness and conviction. How could we as believers have people feeling this way? Why are we failing to save the message of the cross?
We are living in a time where churches around the world have seen a decline in attendance, people are praying to the universe, using crystals and sage to somehow manifest good and repel evil, yet we have people who want to follow Jesus praying alone? This woke me up!
Listen to me, "neither circumcision nor uncircumcision means anything, what counts is the new creation." 2022 translation—your 200-day streak on the Bible app, your abstaining from meat on Fridays in lent, your absolute fast for 3 days, your faithful tithing, your record of never cheating, your accomplishment of still being a virgin at 45, your squeaky-clean feminine body of never getting tattoos—DON'T MEAN ANYTHING IF YOU AREN'T A NEW CREATION! God blesses authenticity, not your accolades. The Jewish converts only wanted to see them get circumcised so that they could boast. It wasn't about the true conversion of the Gentile. People are hurting, y'all! Of course they look like where they've come from. So do we! Jesus died for ALL sinners. Not just the sins we deem acceptable. That means, He's for the straight and the LGBTQ+, the doctor and the murderer, the sower and the thief, the pure and the harlot. He is available to everyone!
To the person reading this who doesn't feel worthy, or might feel judged, I apologize for any and all church hurt you have experienced. That is not Jesus! That is not the message of the cross! You don't have to try to earn salvation, you just receive it. God is not concerned with where you've been. Our wounds are a part of our destiny. It makes us authentic. It's how we're able to minister to the next person. God is concerned with our hearts. We should not still be doing what we did in rebellion. Instead, our life should be a constant testimony of how God saved us, how far He's brought us, and how He continues to develop us. Salvation is about progression, NOT perfection!
To the seasoned believers reading this, I charge you to use today to look within. Don't be so inflated that we miss the reason we're spreading the Gospel. We are called to evangelize. We are no better than the sinner. It is God's grace that has us here. The ONLY right we have to eternity, Christ paid on Calvary (Bishop T.D. Jakes). "Restore the person gently." Don't go around telling them they're high, calling them drunks, talking about how they parent, turning your nose up at the short skirt, rolling your eyes at the lesbian couple. Guess what? You ain't that holy, long skirts come off just like the short ones, side pieces didn't start with millennials, and Jesus hears the prayers of the homosexual too! Don't forget where God found you.
Someone should meet us and have a meeting with Jesus. Search your heart. What can you change? What is inside of you that causes you to judge? What inside of you causes you to be easily offended? I can't say this enough, believers don't pick up offense! We have to be so intentional about that! There's a reason people may find you hard to talk to or judgmental. Are you going to spend time defending it or will you learn to revamp your approach?
Remember, the harvest is plentiful, but the laborers are few (Matthew 9:37). Look around at our world—we NEED laborers!
"Peace and mercy to all who follow this rule."
Xoxo