What the Bible Says About…Forgiveness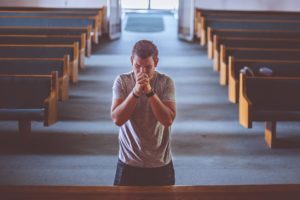 Hi loves! Today's eye drops will be for those seeking to forgive or be forgiven. I find that the Bible can be overwhelming for some, especially if you are not familiar with the various books. That is why I came up with eye drops. My hope is that it will be a reference tool for you, where you can look for the topic you would like, and find a verse that will speak to you and your situation. I like to use the New King James Version (NKJV), but any version will do. The message or amplified Bible can help make the more confusing verses simple, so check those out if you need to. Each of the verses listed below are the NKJV translation.
My prayer is that through studying, you will not only find peace, but a closer relationship with God. Walk with him. Get to know him. On the days when you feel you just can't, lean on him, and he will carry you. Happy Reading!
Ephesians 4:32- And be kind to one another, tenderhearted, forgiving one another, even as God in Christ forgave you.
Mark 11:25- And whenever you stand praying, if you have anything against anyone, forgive him, that your Father in heaven may also forgive you your trespasses.
1 John 1:9- If we confess our sins, He is faithful and just to forgive us our sins and to cleanse us from all unrighteousness.
Matthew 6:14-15- For if we forgive men their trespasses, your heavenly Father, will also forgive you. But if you do not forgive men their trespasses, neither will your Father forgive your trespasses.
Matthew 18:21-22- Then Peter came to Him and said, "Lord how often shall my brother sin against me, and I forgive him? Up to seven times? Jesus said to him, "I do not say to you, up to seven times, but up to seventy times seven."
Luke 6:37- Judge not, and you shall not be judged. Condemn not, and you shall not be condemned. Forgive, and you will be forgiven.
Colossians 3:13- Bearing with one another, and forgiving one another, if anyone has a complaint against another; even as Christ forgave you, so you must also do.
Romans 3:23- For all have sinned and fall short of the glory of God.
Luke 7:47- Therefore I say to you, her sins, which are many, are forgiven, for she loved much. But to whom little is forgiven, the same loves little.
Ecclesiastes 7:20- For there is not a just man on earth who does good, And does not sin.
Isaiah 1:18- "Come now, and let us reason together," Says the Lord, "Though your sins are scarlet, They shall be white as snow; Though they are red like crimson, they shall be as wool."
Acts 10:43- To Him all the prophets witness that, through His name, whoever believes in Him will receive remission of sins.
Acts 3:19- Repent, therefore, and be converted, that your sins may be blotted out, so that times of refreshing may come from the presence of the Lord.
2 Corinthians 2:5-11- But if anyone has caused grief, he has not grieved me, but all of you to some extent- not to be too severe. This punishment which was inflicted by the majority is sufficient for such a man, so that, on the contrary, you ought rather to forgive and comfort him, lest perhaps such a one be swallowed up with too much sorrow. Therefore, I urge you to reaffirm your love to him. For to this end I also wrote, that I might put you to the test, whether you are obedient in all things. Now whom you forgive anything, I also forgive. For if indeed I have forgiven anything, I have forgiven that one for your sakes in the presence of Christ, lest Satan should take advantage of us; for we are not ignorant of his devices.
Hebrews 10:17- Then He adds, "Their sins and their lawless deeds I will remember no more."
2 Chronicles 7:14- If My people, who are called by My name will humble themselves, and pray and seek My face, and turn from their wicked ways, then I will hear from heaven, and will forgive their sin and heal their land.
Isaiah 43:25- I, even I, am He who blots out your transgressions for My own sake; And I will not remember your sins.
xoxo my love